The album New 50s Music For Today - Volume One
is available as a physical CD on this site and in music stores around the world.
And, as is the single If I Never See You Again, all are available for downloading and streaming from iTunes, Amazon, Spotify, YouTube and so many digital stores internationally.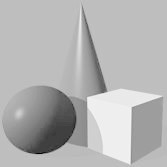 New 50s Music For Today
Volume One
Worldwide digital and CD Release
CLICK BELOW TO...

All songs on this album are written and performed by J. E. Laine - backed by world class musicians
1. My Desire 2. I Swear 3. Just Like Us 4. Close To Me 5. You Were My First Love
6. My Heart Can't Take It 7. That Look In Your Eyes 8. Angel Love 9. I'm Sorry 10. It's The Beat
The single track
IF I NEVER SEE YOU AGAIN
was released on 12/24/2020 digitally all over the world.
You can get it here on YouTube - or on iTunes - or on Deezer - or from your favorite digital store.
@2023 MultiMediaProperties LLC and Beachbooks Entertainment Inc. All rights reserved.